Charles McGee Scholarship
AFROTC Detachment 330 was honored to participate in the Jan. 27 ceremony to announce the Brig Gen Charles McGee Scholarship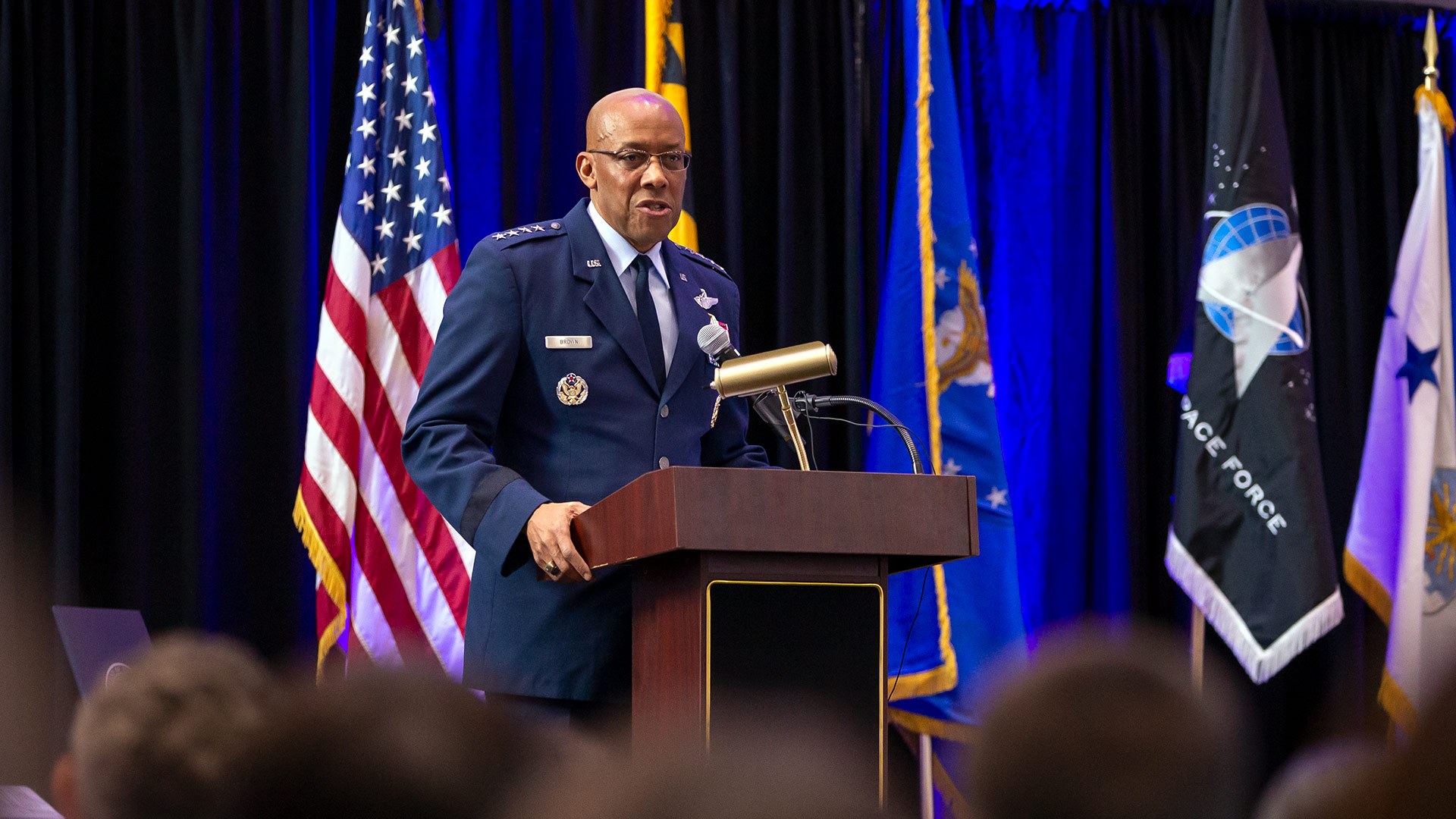 Photo by John T. Consoli
Top Air Force Officer Introduces "Lifesaver" Scholarship on UMD Campus
The U.S. Air Force's senior officer came to the University of Maryland to introduce a new nationwide scholarship for Air Force ROTC cadets, including some UMD students who will begin benefiting immediately.
Air Force Chief of Staff Gen. Charles Q. Brown Jr. announced that the scholarship will be named for Brig. Gen. Charles McGee, a highly decorated fighter pilot and member of the Tuskegee Airmen who died last year at the age of 102. The pioneering group of African American fliers staked a bold claim for equality in the U.S. military, and Air Force officials said the award will help close a funding gap and make college more affordable to a more diverse student population.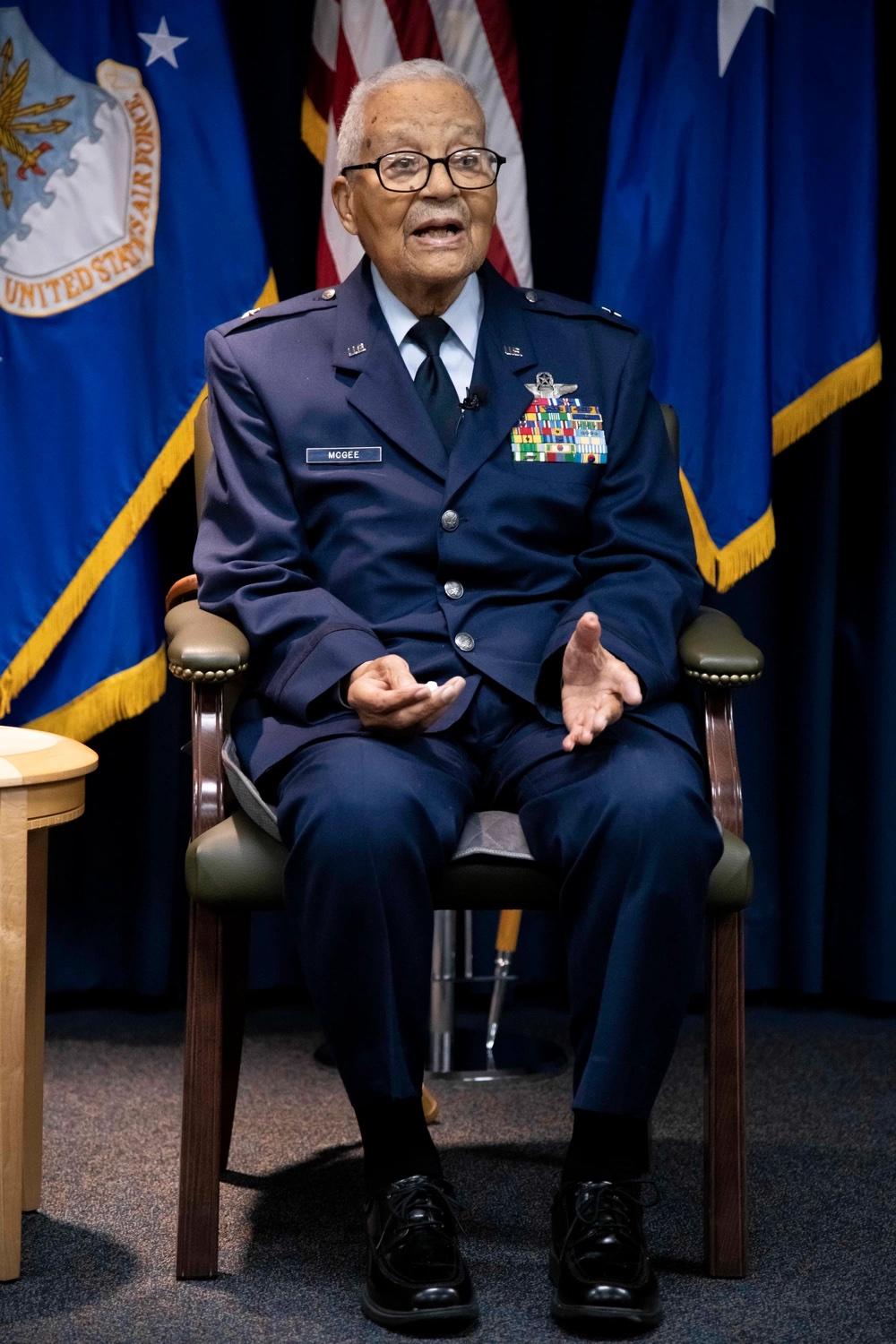 Brig Gen Charles McGee served 30 years in the Air Force, including during World War II, the Korean War and the Vietnam War.
---
Questions about the scholarship should be directed to Lt. Col. Kimberly Bender.
Media should RSVP to Laura Cech.